Custom Website Design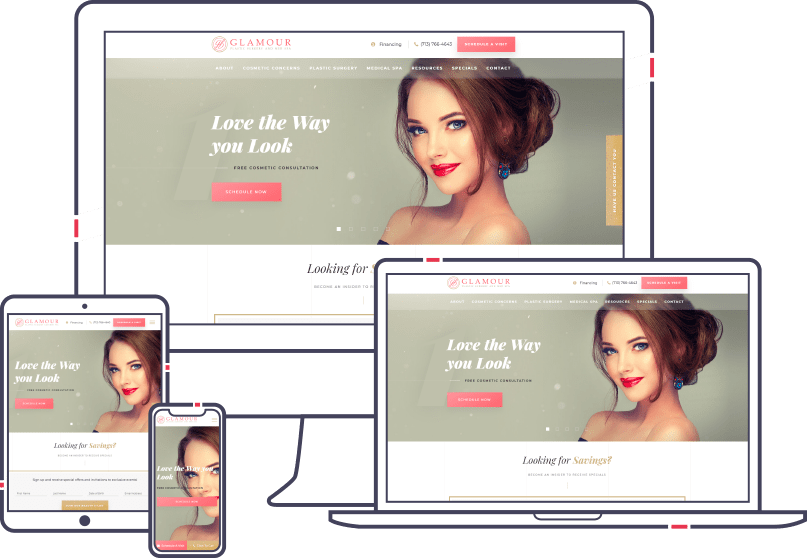 Glamour Plastic Surgery and Med Spa is a leading plastic surgery practice & medical spa in Houston, TX led by female plastic surgeon, Olga Bachilo. Dr. Bachilo approached us with a desire to create a website for her brand new practice. Client wanted to have a contemporary, clean, user-friendly, engaging, robust and stunning website design that will help her practice convert more visitors into patients as well as project company's brand identity in the best possible way.
Website: glamourplasticsurgery.com
Industry: Medical
Business Type: Plastic Surgery Practice
Provided Service: Medical Website Design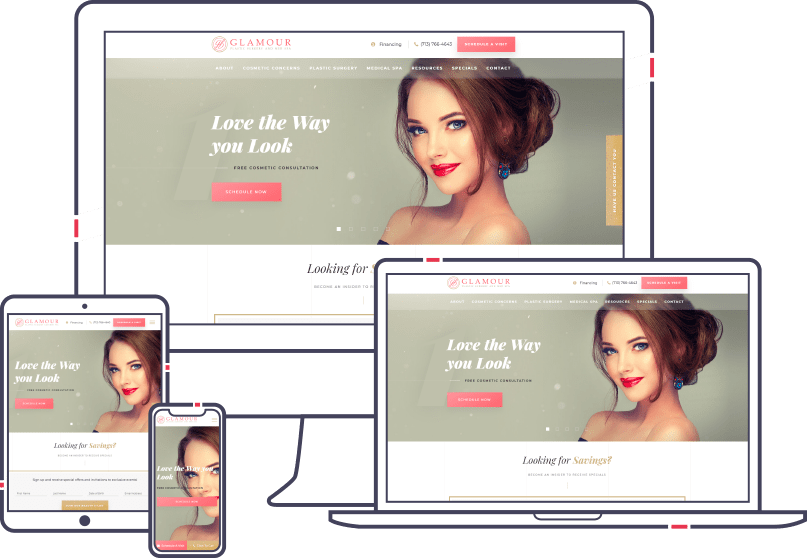 Our Solution
01 /Stunning Design
02 /Converting Design
03 /Essential Technology
04 /SEO-Friendly
Beautiful design with all the essential engagement elements to make visitors interact with the site and book an appointment.
Functional design with all the essential conversion elements to make visitors book an appointment.
Development of a robust, essential technology for Before & After galleries that engages visitors and increases possibility for booking an appointment.
Search engine-optimized infrastructure of the website with a built-in, robust content architecture technology to significantly maximize SEO efforts.
ODMsoft's web design team starts each project with a thorough approach by creating a thought-through prototype of every page on client's website. This way you'll have an idea how your future website's structure will look like.
Design Elements
ODMsoft's web design team comes up with matching colors, fonts and other important visual elements that will match your overall branding.
Home Page Layout
Stunning Design
Beautiful design with all the essential engagement elements to make visitors interact with the site and book an appointment.
Procedures Page Layout
Converting Design
Functional design with all the essential procedure details to make visitors to book an appointment.
Practitioner Page Layout
Trustworthy Design
Concise design of doctor and team members' pages to make visitors trust the practice.
Clever Design of All the Essential Pages
Other Pages
At ODMsoft we know how important it's to have a thought-through design of your entire website. Therefore, we invest a lot of time and thought in designing unique specifications and functionalities of every page to provide your visitors the best possible experience.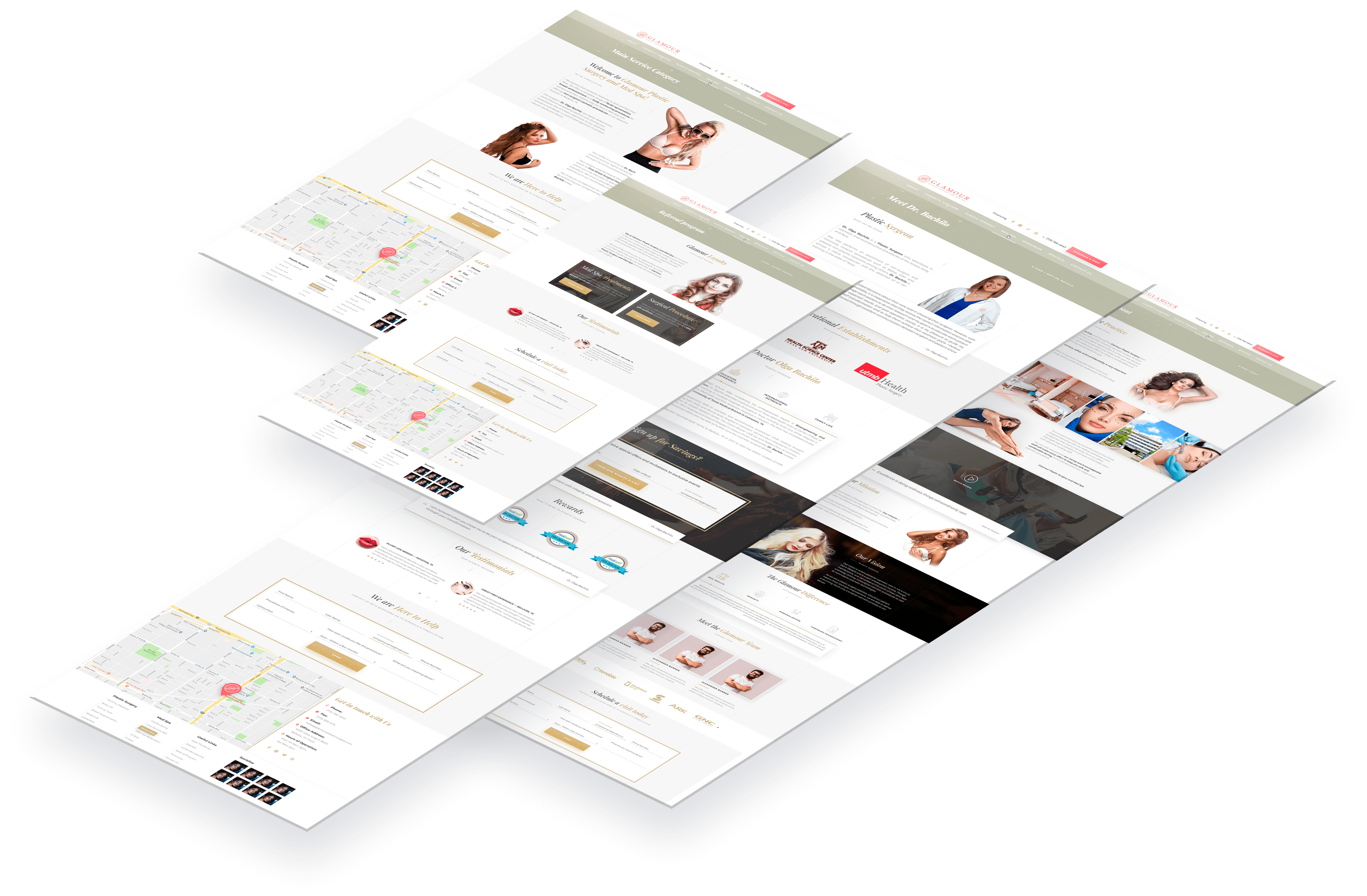 Fully-Responsive Pages
Perfect Mobile Experience
Our talented website designers & developers know that fully-responsive website design is crucial for every business these days. All of ODMsoft's designs are fully-compatible with all the major browsers and fully-responsive on any device.
Our Website Design Portfolio
We're extremely passionate about authentic custom website design. It is one of our strongest sides here at ODMsoft agency. We invite you to browse our portfolio of award-winning designs and get inspired!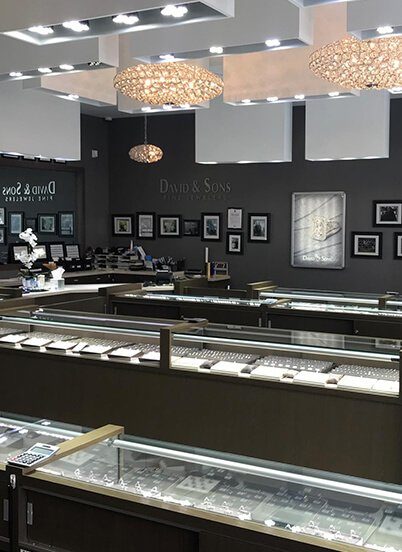 David & Sons Fine Jewelers
Engagement ring designer store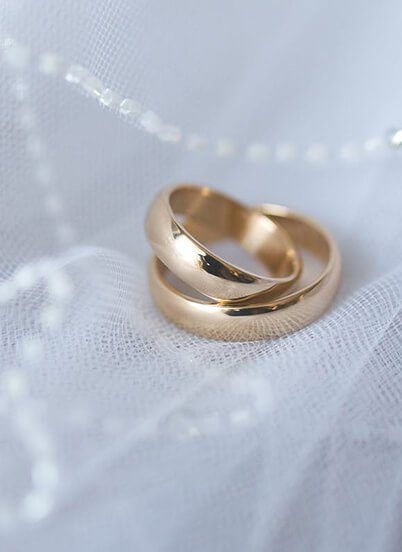 Robsons Jewelers
Fine jewelry store