 Pay Per Click Advertising Services
Pay Per Click advertising is one of the most effective ways to almost INSTANTLY get your products and services in front of your target audience and start getting sales literally the same day!
Get Free Quote
Why Pay-Per-Click Advertising?
Immediate Results
After configuring and launching the PPC campaign, you ads will start showing up to relevant audiences almost immediately! In other words, your products and services get instant exposure, as your business starts growing with no delays and prospective customers get to know you right away.
Accurate Targeting
Precise targeting is one of the main advantages of PPC compared to most other advertising methods. Using its advanced targeting capabilities, you can reach the most relevant audiences. This way, you can advertise only to those people, who may be actually interested in your offers, thus increasing your return on investments and profitability.
High Conversions
In most cases, when customers are actively searching for businesses like yours, they are already willing to make a purchase. This is why compared to many other advertising channels, advertising through search engines is extremely effective in terms of increasing the conversion rates of web visitors into paying customers.
Measurable Results
One more benefit of PPC compared to other advertising channels is its measurability. Using it, you can easily estimate such important metrics as ROI, conversion rate, etc.
Adjustable Budget
PPC is a highly flexible advertising platform. It provides an opportunity to regulate your budget as needed. Though it is not always necessary to do so every day, this gives you more control over ad budget spending. For example, you may reduce your daily budget amount in case of previous overspent, thus preventing budget overrun.
Maximum Control
PPC campaigns are fully controllable. This means you can choose exactly where and when to show your ads for the highest efficiency. For example, you may exclude certain geographical regions, set time of showing ads, pause some of your ads to better understand the results, and so on.
Brand Awareness
Using PPC search campaigns, you will not only get more customers but you also simultaneously will make your brand more recognizable as your ads will be shown on search results pages for the keywords that matter for your industry. Higher brand awareness means more weight amidst your competitors and faster business development for the future. address to check its health…
Here at ODMsoft we've built a highly efficient agency that consists of multiple industry-specific PPC departments each of which exclusively specializes in Pay Per Click advertising of a single industry. Our clients enjoy this unfair advantage over their competitors because other web agencies do NOT have this crucial industry-specific PPC expertise!
Request Quote
01 / Healthcare

02 / Medical

03 / Legal

04 / Manufacturing

05 / Home Service

06 / Real Estate

07 / Wedding

08 / Jewelry

09 / Franchise
We proudly provide service to these fine brands! We look forward to have you added here.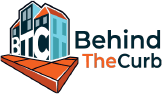 PPC Is Our Specialty
PPC Is Our Specialty
At ODMsoft, we employ dedicated PPC specialists, who are perfectly knowledgeable about this advertising channel. Our vast expertise makes us stand out from countless other marketing agencies. We know how to set profitable PPC campaigns, taking into consideration the peculiarities of every business' audiences and maximizing your core business metrics.
Data-Driven Approach
Data-Driven Approach
Successful PPC campaign is impossible without enough data. Trying to set up a Pay Per Click campaign that is not backed by industry-specific data means a waste of time and money. Luckily, this is not our case. We have an abundance of reliable data gathered over the years, as well as many time-tested techniques. When hiring ODMsoft, you can be sure your every advertising penny will be well-spent.
Successful Track Record
Successful Track Record
You want to be sure that your PPC advertising is handled by experts but just promises is not enough – the results are above anything else. ODMsoft's outstanding track record is backed by numerous successful PPC campaigns in its portfolio. We worked with clients in different industries and have always been able to deliver outstanding results.
Time-Tested Process
Time-Tested Process
It's a fact that every top performing individual or corporation always has a well-organized and documented procedures and processes. Throughout the years of managing countless successful Pay-Per-Click advertising campaigns in various industries, ODMsoft's PPC devision has developed a proprietary, highly-effective and proven process that helps us dramatically increase profitability of our clients' paid search campaigns.
Complete Transparency
Complete Transparency
As you entrust us your hard-earned money, you need to know how we use it. This is why transparency concerning our advertising activities is an absolute must. We periodically create comprehensive and clear reports, where you can see how your every dollar was spent and what results it produced.
Professional Team
Professional Team
We are proud of our highly-skilled PPC team and encourage its every member's constant professional growth. We never outsource PPC tasks to outside contractors. Working with us, you can be sure you deal with dedicated professionals, who constantly strive to improve your campaign's efficiency and aim for the best possible results.
Personalized Approach
Personalized Approach
Our customers are our highest consideration. We do our best to produce the desired results in every situation and for every business. No matter how complex your request is, we are ready to take the challenge. We constantly work on making our customer relation processes more effective and satisfying. On every step of our cooperation, you can expect only the most competent and friendly communication.
Let's Discuss Your Project
Below you'll find our transparent 5-step process we follow from the moment you inquire about our PPC services:
01 /

Listening

02 /

Planning

03 /

Implementing

04 /

Evaluating

05 /

Optimizing
01 /Listening
We ask you for a description of your perfect customer, as well as kinds of audiences you do not plan to work with.
02 /Planning
We make a customized plan of how to attract your target audience.
03 /Implementing
Step by step, we carry out the plan and your prospective customers start discovering you and converting.
04 /Evaluating
We gather the analytic data, evaluate it, and develop an optimization strategy.
05 /Optimizing
We implement our optimization strategy, improving the campaign on the ongoing basis for even better results.
Here Is Our Average PPC Campaign Plan
Keyword Research
Campaign Planing
Landing Pages Creation
Ad Copy Writing
Campaign Launch
Data Evaluation
Optimization
Reporting
Keyword Research
Keyword Research
We'll perform a thorough keyword research to ensure your PPC campaign uses the most relevant keywords that have the greatest buying potential. We'll weed out keywords that aren't productive to save you time and money.
Campaign Planing
Campaign Planing
We will evaluate your industry sector, business model, top competitors, and locate untapped potential in the process. Using the data we acquire, we will develop a successful PPC campaign strategy. After the planning stage is complete, the creative part of our campaign will begin.
Landing Pages Creation
Landing Pages Creation
It is a waste of time and money to direct visitors to your website's regular pages. We will design dedicated, highly-converting landing pages that will dramatically increase the amount of leads from your pay per click campaign.
Ad Copy Writing
Ad Copy Writing
Developing ad copy that works is an acquired skill. The ad copies will be composed by qualified copywriters with a vast direct response experience. More specifically, the ads will be made to increase amount of clicks while simultaneously decrease cost per click.
Campaign Launch
Campaign Launch
After all the required components of your PPC campaign are prepared, the first-round campaign will be launched. It will run between 15 to 30 days to acquire a first data set for further evaluation in order to optimize the performance of your campaign.
Data Evaluation
Data Evaluation
After we have acquired sufficient data, our analytical team will carefully assess and evaluate all the details. The data will help us make more educated decisions to improve your further campaign's performance.
Optimization
Optimization
Ongoing optimization of a campaign is very important. We'll begin implementing the required modifications by eliminating everything unproductive. We will also concentrate on all the aspects that delivered a positive ROI.
Reporting
Reporting
On a monthly basis, we'll provide a comprehensive report that addresses the overall PPC campaign's performance.
We provide management service for the following leading Pay-Per-Click platforms:

Our PPC service consists of one-time setups as well as ongoing management.
One Time Setups

Ad Campaign Setup
Landing Pages Creation
Target Keywords Identification
Negative Keywords Exclusion
Ads Segmentation
Ads Copyrighting
Ad Extensions Setup
Call Tracking Setup
Conversion Tracking Setup
Campaign Reporting Setup

Ongoing Management

Landing Pages A/B Testing
Ad Copy Adjustment
Bid Optimization
CTR Optimization
Conversions Optimization
Ad Extensions Optimization
Quality Score Optimization
Call Tracking & Analysis
Negative Keywords Exclusion
Click Fraud Monitoring
Ad Spend Adjustment
Campaign Performance Reporting
We've been blessed working with amazing clients over the years! Check out what they say about their personal experiences with ODMsoft agency.
More testimonials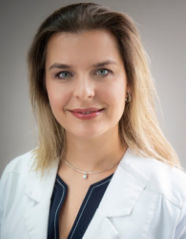 Dr. Olga Bachilo
Glamour Plastic Surgery and Med Spa
I am so happy with the marketing services provided for my company by ODMsoft. I had my company's beautiful website designed and build by them and I have ongoing SEO. In just short 4 month of launching my websitethey were able to get me to the first page for fairly competitive key words in Houston. They help with my PPC and Facebook marketing campaigns as well and I have been receiving some excellent leads. The team at ODMsoft is extremely knowledgeable, professional and very responsive. I would strongly recommend ODMsoft for anyone looking for best marketing company to help with their online marketing including website, SEO, and social media.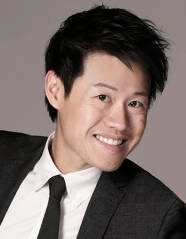 Chris Lee
This company is doing SEO for my 5 locations,. I have been working with Oleg for more than a year now. The owner takes pride of his work and very attentive to all the questions. In the SEO environment, no one can guarantee results, but the performance of the keywords that they are doing are definitely improving by a lot. They know what they are doing! Highly recommend them.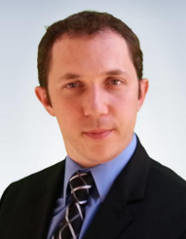 Peter Robert
Expert Computer Solutions
ODMsoft agency did a great job with our website helping us get the search engine exposure we need for our highly competitive keywords. If you need your business to stand out, ODMsoft does a fantastic job getting you there!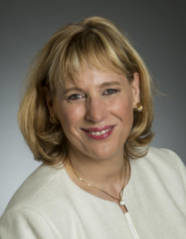 Janice Jucker
I have no clue how they do it, but ODMsoft has really helped us to gain organic traffic on the web. I am very happy with them and definitely recommend them. Very impressive results.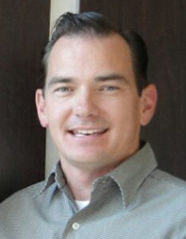 Roger Igo
Our situation was especially a Challenge. There were moments when I really thought it was going to be hopeless. But Oleg was steadfast and his confidence and belief in his abilities kept me hanging on. Eventually, what we were aiming for came to fruition and we have seen his efforts pay off. It was well worth the wait. Thank you!
Frequently Asked Questions
For your convenience, we've listed below some of the most frequent questions we're asked by business owners and marketing managers about our Pay Per Click advertising services.
What is your agency's PPC campaign management pricing?
Your minimum monthly investment for PPC campaign management is $500 as well as one-time setup fee of $1,000. The monthly management fee is higher for campaigns with $3,000 monthly ad spent budget or greater.
What is the minimum monthly ad spent budget do you work with?
We work with companies that have a monthly ad spent budget of $1,000 or greater.
Do I have to sign a long-term contract to start working with your agency?
No, we don't require to sign a contract. We stand for our PPC services. Therefore, we know for a fact that if we follow our proven strategies, there is no reason why you won't receive great results like many of our other clients. However, at the same time, we always make sure to set reasonable expectations before we begin providing our pay-per-click management service. Despite the fact that paid search advertising offers incredibly quick results, we avoid working with companies that have unreasonable expectations. We only work with companies that understand that PPC advertising is an ongoing process of fine-tuning, tweaking and optimization of a campaign. We need you to be ready to commit to at least six months. If you're not ready to commit to at least six months, please do not inquire about our PPC services. Feel free to engage other PPC companies.
How will your agency measure my PPC campaign's success?
At ODMsoft, we're very serious about data, analytics and reporting. We believe in the expression "what gets measured gets done." Prior to starting any pay per click advertising campaign, we first define the most important metrics in every given business – Key Performance Indicators (KPIs). Once KPIs are defined, our team will integrate an advanced web analytics technology throughout your website, which will reflect the success of your PPC campaign in a measurable, objective, and actionable form viewable in our monthly report as well as in 24/7 tracking system.
Regardless, where your company is located in the US or outside the US, as long as you're targeting English-speaking demographic, we can help you.
Below are some of the most popular cities in the US we provide our service in.