 Custom Website Design Services
We'll not only design you a stunning website but we'll also insure it will serve its purpose - help your visitors to easily find what they need, which will generate more leads and sales!
Get Free Quote
Here at ODMsoft we've built a highly efficient agency that consists of multiple industry-specific departments each of which exclusively specializes in web design & development of a single industry. Our clients enjoy this unfair advantage over their competitors because other web agencies do NOT have this crucial industry-specific website design & development expertise!
Request Quote
01 / Healthcare

02 / Medical

03 / Legal

04 / Manufacturing

05 / Home Service

06 / Real Estate

07 / Wedding

08 / Jewelry

09 / Franchise
We proudly provide service to these fine brands! We look forward to have you added here.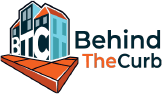 Our Website Design Portfolio
We're extremely passionate about authentic custom website design. It is one of our strongest sides here at ODMsoft agency. We invite you to browse our portfolio of award-winning designs and get inspired!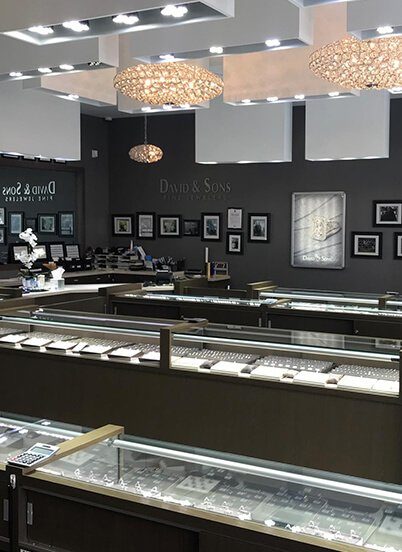 David & Sons Fine Jewelers
Engagement ring designer store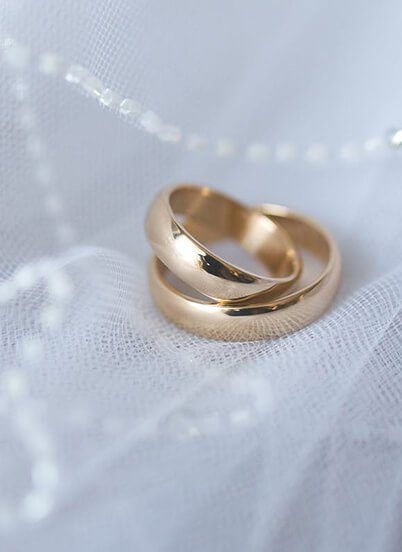 Robsons Jewelers
Fine jewelry store Web Design Is Our Specialty
Web Design Is Our Specialty
Every business needs a well-run website that reflects its mission and provides all the necessary functionality for its employees and customers. The ready-made characterless sites just won't do. However, design, creation and maintenance of a proper website require deep knowledge and experience many companies do not have. Luckily, ODMsoft has all the right expertise to make your website efficient and attractive in every aspect. Our talents are able to think over your perfect website, implement all the necessary features, create attractive graphic design, and optimize the content so that it would be appealing to both your visitors and search engines. Whatever your industry and business model are, we are ready to factor all the important peculiarities and introduce the web design solutions that will work best for your company.
SEO-Friendly Design
SEO-Friendly Design
The majority of web design professionals focus on aesthetics and beauty of a website but do not have sufficient knowledge about integrating SEO in the design itself. We look at this differently at ODMsoft. We understand the great importance of an SEO-friendly website design as every site must be considered as a money-making tool and not just a pretty page. Every website we design goes through our search engine optimization team. When you trust your website's design and development to us, you can rest assured that every SEO-related aspect is taken care of by our SEO experts.
Lead-Generating Design
Lead-Generating Design
According to our experience, majority of the websites on the internet are not designed to generate leads to a business. Even worse, vast majority of commercially-oriented sites are not capable of generating solid revenues simply due to low conversion rate of their prospects that's caused by a poor user experience as well as lack of conversion elements. Because of such detrimental flaws, consumers tend to choose competing websites that offer interactive and engaging experience that facilitates lead generation. Those companies that invest in their User Experience (UX) and User Interface (UI) enjoy from higher conversions and subsequently larger profits. At ODMsoft, we have nailed down a winning website design solution for every industry that we serve. We've successfully implemented it for many of our customers to help them convert more visitors into customers without them needing to spend a fortune.
Thought-Through Design
Thought-Through Design
Your website is much more than a place on the web where people can get to know your company. It is a powerful 24/7 sales tool that should be able to guide your customers through the whole purchase process at any time of the day. The ideal website should also provide solutions for different scenarios, making the transaction easy while at the same time answer all the possible questions of the visitors. Any malfunctions and inconveniences in the user experience process may lead to losing customers. This is why ODMsoft strives to build the perfect websites that are thought-through to the last detail. We exert every effort to deeply understand our clients' user journey and answer all their needs. With us, you can be sure your website will represent your brand in the right manner as well as become a powerful, 24/7 sales representative for your business.
Fully-Responsive Design
Fully-Responsive Design
With more and more people than ever before accessing the internet from various devices, ignoring this growing movement could be a business suicide. Your website along with its functionalities and content must display properly on any size screens if you want to please your visitors as well as maximize your ROI. It is absolutely critical to make sure that your website is fully and properly responsive on every type of device and compatible with any browser. The web design & development experts here at ODMsoft have the knowledge and experience to create a fully-responsive website to engage your visitors on their smartphones as easily as those using tablets and desktop devices.
Let's Discuss Your Project
Below you'll find our transparent 8-step process we follow during our custom website design process:
01 /

Discovery

02 /

Planning

03 /

Wireframing

04 /

Design

05 /

Development

06 /

Testing

07 /

Launch

08 /

Promotion
01 /Discovery
It's imperative that you describe in details what you want your website to achieve, website's main purpose, objective and target audience. We also will listen to your design preferences and wishes. With that information in hand, our team will be able to come up with a strategy, timeline and the estimated budget required for realization of your project.
02 /Planning
At the planning phase of the web design & development process, our team will conduct a comprehensive research to learn your particular market. Along with the provided specifications from the Discovery phase and our own expertise in your industry, we will come up with a winning website solution for your business that will make you stand out from your competitors.
03 /Wireframing
Once the content architecture, unique functionalities and the logic of every aspect on your site are determined, our web design team will start creating layout for every page through a prototyping software. The wireframing (also known as prototyping) will give you a raw idea of how the organization of your website's content will look like as well as outline the rest of the design and development process for our team. 
04 /Design
During the design phase, our award-winning website designers will start utilizing their creative ideas based on all the data we have collected about your project so far. While designing custom websites, we always keep your authentic brand identity in mind to keep the cohesiveness of your overall branding as well as incorporate best UX & UI practices to facilitate purpose-driven user experience.
05 /Development
When it comes to development of a website or an application, here is where majority of other agencies fail big time. Development can make or break your future exploitation and performance of your website. Therefore, ensuring that your project is handled by professional web developers who know what they are doing is key. At ODMsoft, our development team has successfully implemented numerous web projects of any complexity level. They work closely with our SEO team to ensure everything is done according to the latest search engine standards to prepare the foundation of your website for further ongoing SEO efforts.
06 /Testing
Even though our quality assurance team gets into the picture already during the Design stage to intercept potential errors that can lead to significant delays further in the process, the testing of the entire website starts right after the Development phase has been completed. During the Testing phase, our trained usability tester will thoroughly test every aspect of your website for potential bugs and errors. This will make sure that whenever your website is launched, your visitors will have a great user experience.
07 /Launch
This is usually a very exciting phase. However, very often it doesn't go so smooth as customers wish. If not following the web design & development process as outlined above, there is a chance something will go wrong. At the same time, there is an additional integral part of this whole process. It's critical that we have a contact person who consistently stays in contact with us throughout the entire process and responds to our requests in a timely manner. If all those requirements are met, most likely the launch of your new website will take place on time as planned. 
08 /Promotion
We strongly believe that even the most cleverly created website with amazing functionalities and stunning look won't bring you much business if no one knows that it exists! Therefore, in order for your money-making website start generating revenues, it needs to get exposed to your target audience. There are numerous promotion channels that you can pursue; some are offline while others are online. Here at ODMsoft, we're the most known for our robust digital marketing services such as Search Engine Optimization, Pay Per Click Advertising and Social Media Marketing. We believe that these three web marketing channels are the most targeted, cost-effective with the highest return on investment from any other marketing channels that're available today.
We've been blessed working with amazing clients over the years! Check out what they say about their personal experiences with ODMsoft agency.
More testimonials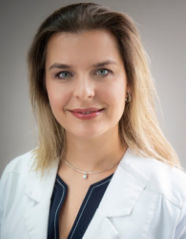 Dr. Olga Bachilo
Glamour Plastic Surgery and Med Spa
I am so happy with the marketing services provided for my company by ODMsoft. I had my company's beautiful website designed and build by them and I have ongoing SEO. In just short 4 month of launching my websitethey were able to get me to the first page for fairly competitive key words in Houston. They help with my PPC and Facebook marketing campaigns as well and I have been receiving some excellent leads. The team at ODMsoft is extremely knowledgeable, professional and very responsive. I would strongly recommend ODMsoft for anyone looking for best marketing company to help with their online marketing including website, SEO, and social media.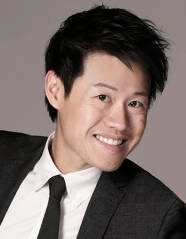 Chris Lee
This company is doing SEO for my 5 locations,. I have been working with Oleg for more than a year now. The owner takes pride of his work and very attentive to all the questions. In the SEO environment, no one can guarantee results, but the performance of the keywords that they are doing are definitely improving by a lot. They know what they are doing! Highly recommend them.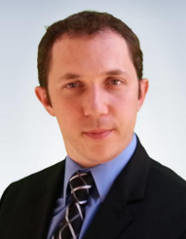 Peter Robert
Expert Computer Solutions
ODMsoft agency did a great job with our website helping us get the search engine exposure we need for our highly competitive keywords. If you need your business to stand out, ODMsoft does a fantastic job getting you there!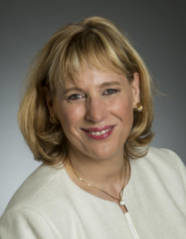 Janice Jucker
I have no clue how they do it, but ODMsoft has really helped us to gain organic traffic on the web. I am very happy with them and definitely recommend them. Very impressive results.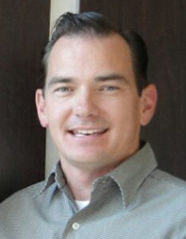 Roger Igo
Our situation was especially a Challenge. There were moments when I really thought it was going to be hopeless. But Oleg was steadfast and his confidence and belief in his abilities kept me hanging on. Eventually, what we were aiming for came to fruition and we have seen his efforts pay off. It was well worth the wait. Thank you!
Frequently Asked Questions
For your convenience, we've listed below some of the most frequent questions we're asked by business owners and marketing managers about our custom website design services.
What is custom website design?
Custom website design is a process where a professional web designer comes up with a 100% unique design concept according to your particular needs and requirements. But it doesn't stop there. Once the design is created (the visual part), it needs to be implemented (development part) on the web. Web development process consists of two parts: First is a front-end development (conversion of the design into HTML code) and second is a back-end development (implementation of that HTML code). This process usually requires two developers where each specializes in one of these two parts.
How custom web design is different from a regular web design?
Custom website design is very different from a regular website design. Many web design agencies and digital marketing companies claim they provide custom website design. However, in many cases what they really do is buy already existing template and just customize it for client's needs. This is far from custom website design. In fact, it can't even be called – web design; it's just a customization of already existing design and development.
How much does custom website design cost?
True custom website design is not cheap. In fact, it's quite costly. At ODMsoft, our custom website design service starts from $25k and goes up, sometimes to hundreds of thousands of dollars. It all depends on the amount of unique layouts that need to be designed and the development requirements. However, we believe that it's well worth it. The level of websites that we produce in unmatchable in terms of visual look, thought-through usability and revenue-generating potential! Therefore, we believe that custom website design is a smart investment in your company's long-term success.
Regardless, where your company is located in the US or outside the US, as long as you're targeting English-speaking demographic, we can help you.
Below are some of the most popular cities in the US we provide our service in.